Gutter Cleaning
Gloucester, Gloucestershire
---
Gloucester Gutter Cleaning Services
Are you looking for a reliable and professional gutter cleaning company in Gloucester or Gloucestershire? We provide the best gutter cleaning in Gloucester and Gloucestershire. We are able to remove all the dirt and debris from your guttering system and give your gutters a thorough clean from top to bottom.
We are well known in Gloucester and throughout Gloucestershire for providing a fantastic gutter clearance and cleaning service. We have a high level of repeat business from our satisfied customers and often get complimented on our standard of workmanship.
Making sure that your gutters are kept in good order and blockage free will help keep your property in great condition. Blocked, overflowing and leaking gutters can cause extensive damage to your building that will be expensive to put right. Prevention is always better than cure, and is easier on the pocket.
---
Commercial Gutter Cleaning
We provide a commercial gutter cleaning service in Gloucester and throughout the Gloucestershire area to local businesses including offices, shops, factories, warehouses, hotels and just about any other commercial building you can think of.
If you are a business in Gloucester or anywhere else in Gloucestershire, get in touch with us to find out more about our local commercial gutter cleaning services.
---
Residential Gutter Cleaning
Is your home in need of gutter clearance and cleaning? Would you like to hire a professional gutter cleaning company to come out to your home and clear your gutters and downpipes for you?
We provide residential gutter cleaning in Gloucester and Gloucestershire and have built up a superb reputation for being the best gutter cleaners in Gloucester. We provide a regular gutter cleaning service as well as one-off cleans to residential customers throughout Gloucestershire.
Request a Callback
We just need a few contact details from you so that we can get back to you.
---
COMMERCIAL & RESIDENTIAL GUTTER CLEANING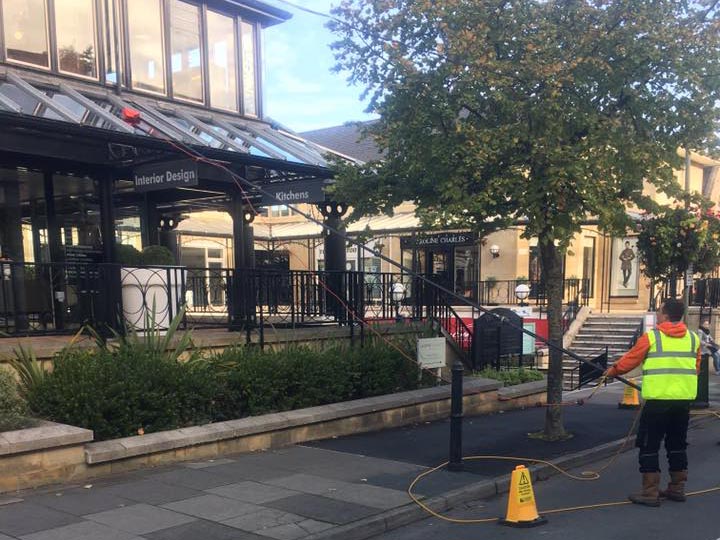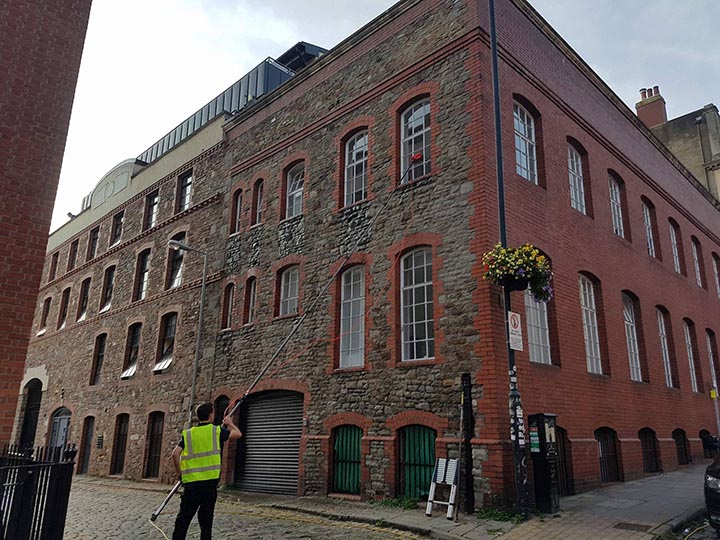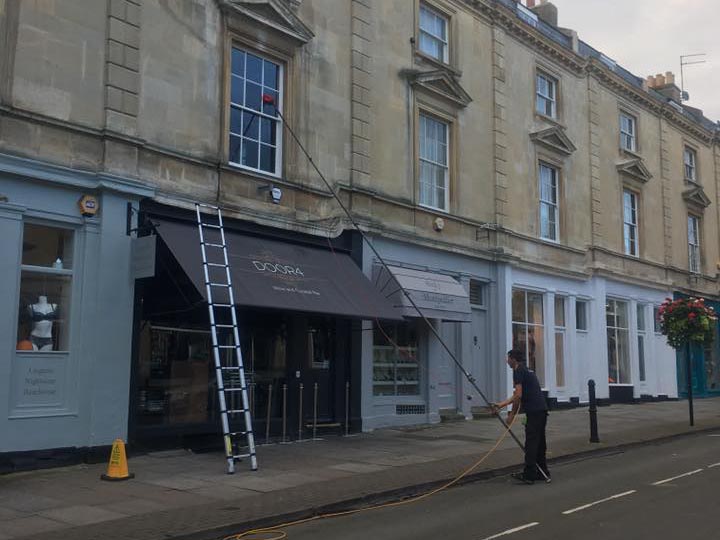 Call us for a Free Estimate
---
GLOUCESTER
01452 234 073
or
07713 171 598
---
The #1 Gutter Cleaning Company in Gloucester and Gloucestershire
Customer service hours are 8.00am to 6.00pm Monday to Friday